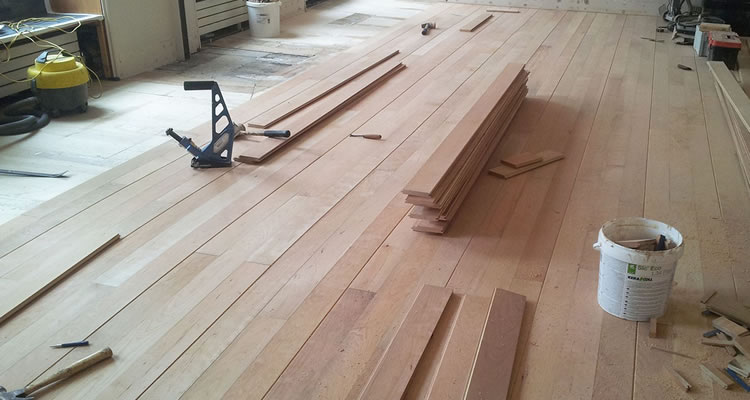 Superior Commercial Contractors in Toronto and the GTA
OFFICES, SCHOOLS, RESTAURANTS, BARS, CAFES, GALLERIES,
GYMS…YOU NAME IT.
Whatever condition your floor is in and in whatever property your wooden floor resides, our team will do the best job possible with minimal disruption. You will want to resume your business or daily routine with as little interruption as possible, and we will endeavour to make the whole process as speedy and as painless as possible. We can programme the restoration of your wood floor around your specific needs by working flexible hours – overnight and weekends.
However some degree of patience will be necessary.
Stains, varnishes, etc. — they all require several coats and need an adequate time to dry. We realise that time is here very crucial, but we won't cut corners- the quality of the work comes first. Let us visit your commercial premises and take a look at your floor to establish your needs. Whether you require a hardwearing floor that will stay looking good while undertaking a heavy traffic, or a showpiece for special occasion, we'll come and give you our best advice with no obligation whatsoever.
Our commercial flooring specialists and design consultants can help you find the right products and right look for your project, and we'll do it on time and on budget. Regardless of the scope of our commercial work, we make it our business to make sure you can go about your business as usual, with little to no interruption. Get professional service for your professional space from the premium commercial contractors in Toronto and the GTA. Contact our flooring experts for a free quote.