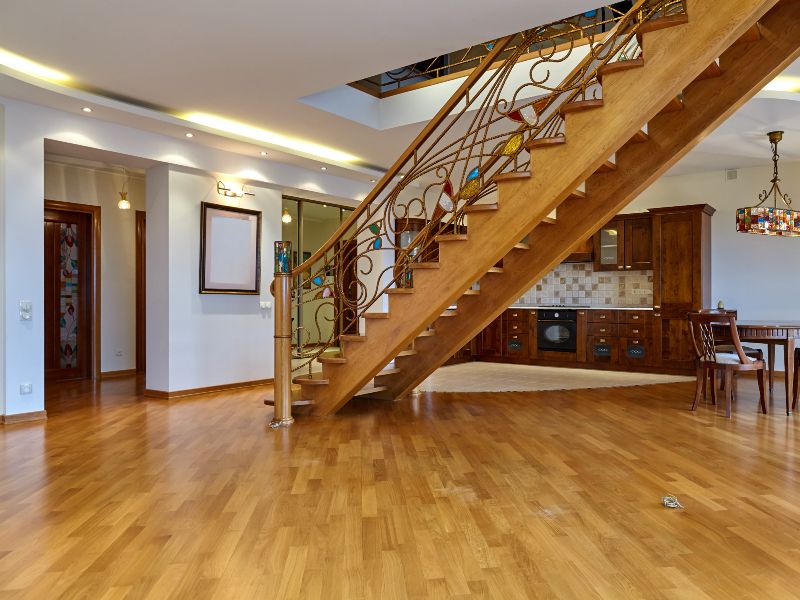 We have been around for a considerable amount of time. Our unmatched expertise in refinishing wood stairs is the main reason you need us. Whether you have a carpet, or old wood stairs, our main goal for refinishing your wood stairs is to achieve the epitome of elegance your home deserves . Our craftsmen seek to transform homes by using modern equipment that ensures thorough services, leaving your stairs shiny and attractive. In refinishing your stairs, we go the extra mile to upgrade the railing and the treads.
These are the steps we will take to refinish your stairs: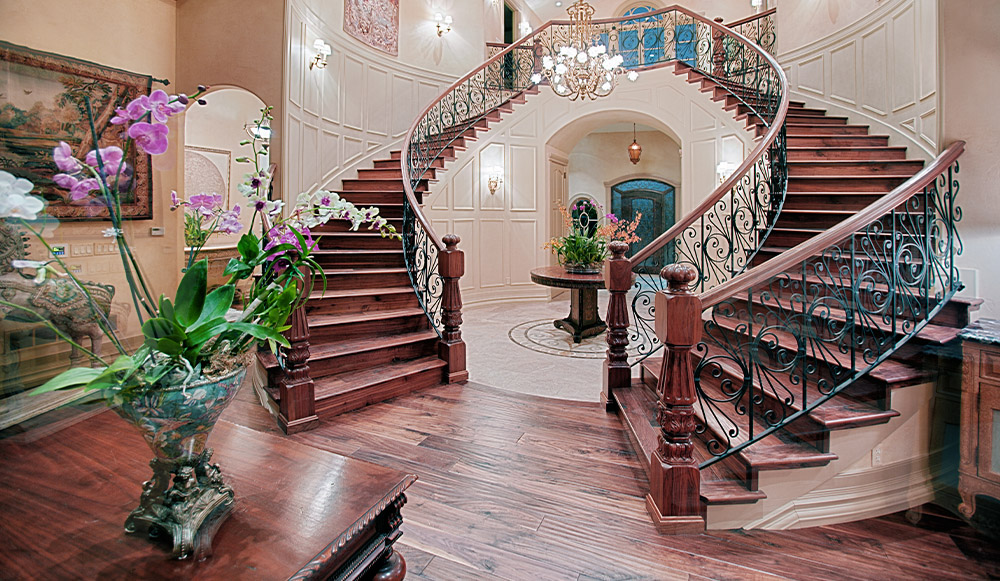 Even though stair refinishing basically consists of the same steps as floor refinishing – sanding and re-coating, it is a more demanding type of work. Since steps' wooden planks used for installation are comparatively smaller sizes, they require to be treated with more care. As with hardwood floor refinishing, you can opt to get your stairs stained or bring back the natural beauty of the wood without changing the colour. Either way you will get a stunning rejuvenated staircase.
First of all, we operate at very affordable rates and still offer high-quality services. The best thing about our choice of products is that they are less likely to be hazardous to users because they are eco-friendly. We offer all kinds of hardwood flooring consultation services, and through this, our clients are appropriately advised on the services that are best suited for their floors. We have the best interest of our customers at heart; hence, restoring their homes' value is our topmost priority.